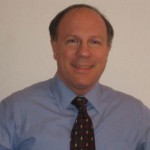 My name is Matthew Victor, and I am the president and founder of U.S. Visa Consulting. I served 18 years as a U.S. consular officer, including assignments in Amsterdam, Hong Kong, Washington DC, Warsaw, Berlin and Mumbai.
I have wide experience in all visa and immigration questions — filing work or immigration visa petitions, applying for an investment visa, appealing a negative visa decision, or dealing with difficult immigration problems, such as previous overstays or deportation. Immigration law firms or visa consulting services don't know what the visa process looks like from the inside. I do. I combine a thorough knowledge of U.S. immigration law with an intimate understanding of consular processing.
Contact U.S. Visa Consulting for a free evaluation of how we can help you.